As someone who has followed the NFL closely, the financial aspects of the sport have always intrigued me. The way players negotiate their contracts, manage their earnings, and maximize their value is a fascinating dance of numbers and talent.
Among the many stories, Darrelle Revis's career earnings stand out as a testament to both his on-field prowess and his off-field business acumen. Let's delve into the financial journey of one of the NFL's most astute players.
Darrelle Revis Career Earnings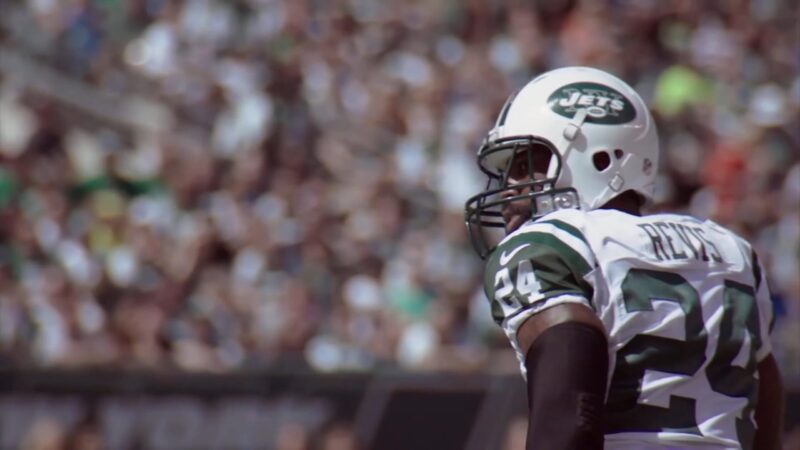 Darrelle Revis, known for his lockdown coverage, has not only made a name for himself on the field but also in the financial ledgers of the NFL. His career earnings are a roadmap of strategic decisions and high-stakes negotiations. I remember the buzz each time Revis was up for a new contract, with fans and analysts alike speculating on his next move.
The Rookie Contract
Starting with his rookie contract in 2007, Revis signed a 6-year deal worth over $37 million. As a fresh face in the league, his potential was evident, and the New York Jets were willing to invest heavily in his future. I recall the excitement around his debut, a promising start to a lucrative career.
The First Big Payday
By 2010, Revis had established himself as a premier cornerback, and his contract negotiations reflected his elevated status. The 4-year, $46 million deal he secured was a headline-grabber, setting the tone for future negotiations. It was clear Revis knew his worth and how to capitalize on it.
Darrelle Revis Career Accolades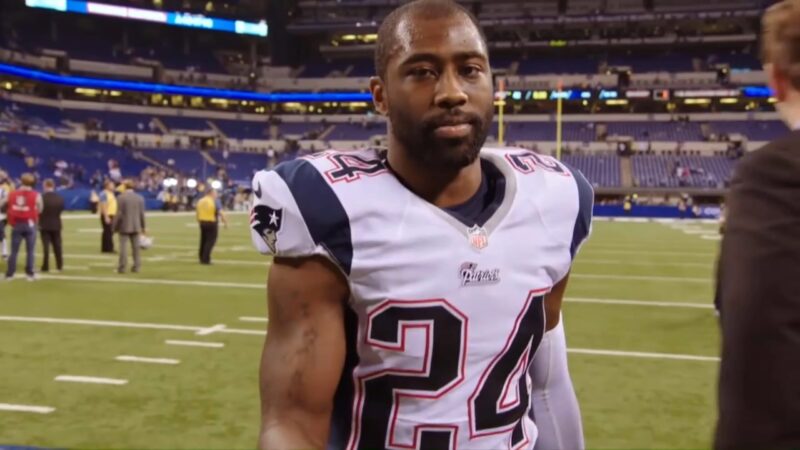 Revis's career accolades read like a wish list for any aspiring NFL player. His on-field achievements not only earned him respect but also acted as leverage during contract talks. I've watched as each accolade added more zeros to his paychecks, a reward for excellence.
A Champion's Reward
Winning the Super Bowl and being named the AFC Defensive Player of the Year are pinnacle achievements. Revis reached these heights, and they undoubtedly boosted his market value. His Super Bowl ring was not just a piece of jewelry; it was a golden ticket to financial prosperity.
Pro Bowls and All-Pros
With seven Pro Bowl selections and four First-Team All-Pro nods, Revis's consistency and elite performance were undeniable. Each selection was a testament to his skill, and I've seen how these honors have translated into contract bonuses and increased guarantees.
Revis Island
"Revis Island" became a term synonymous with unmatched defensive play. It was a brand that transcended the sport, and I've seen firsthand how a strong brand can impact a player's earnings. Revis wasn't just a player; he was an entity.
Career Stats That Speak Volumes
With stats like 486 tackles and 29 interceptions, Revis's play did the talking. These numbers were not just metrics; they were bargaining chips. I remember discussions around each stat line, each one adding to the aura of Revis Island.
The Intangible Impact
Revis's impact wasn't always quantifiable by stats alone. His ability to shut down an opponent's top receiver changed the game's dynamics. This intangible impact was a key factor in his contract negotiations, something I've seen other players struggle to quantify.
Darrelle Revis Contracts
Revis's contracts are a masterclass in negotiation. Each contract he signed set new precedents and reflected his strategic approach to the business side of football. Observing his career, it's clear that he played the game as skillfully off the field as he did on it.
The Groundbreaking Buccaneers Deal
The 6-year, $96 million contract with the Buccaneers in 2013 was groundbreaking. It was a "pay-as-you-go" deal with no signing bonus and no guarantees. While the team released him after one season, the contract structure was a bold move. I remember the shockwaves it sent through the league, as it defied conventional structures.
The Patriots' Gamble
When Revis joined the Patriots in 2014 for a $12 million one-year deal, it was a strategic gamble. The team option for a second year at $20 million was a hot topic of debate. When the Patriots declined his roster bonus, making him a free agent again, it was a move that showcased Revis's ability to navigate the market.
Team Breakdown
The Jets' Investment
The New York Jets were where Revis made his mark, and they paid handsomely for his services. With over $90 million earned from the Jets alone, Revis became a cornerstone of their defense. I've seen the impact a player of his caliber can have on a team, both on the field and on the balance sheet.
Buccaneers and Patriots Stints
Although his time with the Buccaneers and Patriots was shorter, these teams contributed significantly to his earnings. The Buccaneers' massive deal and the Patriots' strategic one-year contract were pivotal. Each team played a role in the overall financial picture of Revis's career.
Total Cash Flow
Summing Up the Earnings
Calculating Revis's total career earnings gives us a figure that is as impressive as his playing career: $118,211,130. This number is a testament to his skill, his brand, and his business acumen. It's a sum that reflects the value he brought to each team he played for.
The Mastery of the Market
Revis worked the free agent market masterfully. His ability to secure lucrative deals, even in the latter stages of his career, was remarkable. I've seen many players try to emulate his approach, but few have matched his success.
FAQ
Did Darrelle Revis have any endorsements?
Yes, Revis had several endorsements throughout his career, including deals with Nike and Range Rover, which supplemented his income outside of his NFL contracts.
How does Revis's earning compare to other cornerbacks of his era?
Revis was among the highest-paid cornerbacks of his time, often setting the market for others at his position.
What financial impact did Revis's holdouts have on his contracts?
Revis's holdouts were strategic moves that often led to more favorable contract terms, demonstrating his understanding of leverage in negotiations.
Has Revis invested in any businesses with his earnings?
After retiring, Revis has been involved in various ventures, including real estate and technology startups, further growing his wealth.
What role did Revis's agent play in his contract negotiations?
Revis's agent was crucial in structuring deals that maximized guaranteed money and flexibility, showcasing a partnership that greatly benefited Revis's career earnings.
How common are pay-as-you-go contracts like the one Revis had with the Buccaneers?
Such contracts are rare, as they carry more risk for the player, but Revis's confidence in his ability allowed him to capitalize on this unconventional structure.
Did Revis's performance live up to his high earnings?
Absolutely. Revis's performance on the field was consistently at an elite level, justifying the high price teams were willing to pay for his services.